THE CONSTITUTION OF THE REPUBLIC OF CAMEROON
We, the people of Cameroon,
Proud of our  linguistic and cultural diversity, an enriching feature of our national identity, but profoundly aware of the imperative need to further consolidate our unity, solemnly declare that we constitute one and the same nation, bound by the same destiny, and assert our firm determination to build the Cameroonian Fatherland on the basis of the ideals of fraternity, justice and progress ;
Jealous of our hard-won independence and resolved to preserve same ; convinced that the salvation of Africa lies in forging ever-growing bonds of solidarity among African peoples, affirm our desire to contribute to the advent of a united and free Africa, while maintaining peaceful and brotherly relations with the other nations of the world, in accordance with the principles enshrined in the Charter of the United Nations;

[Download]
STANDING ORDERS OF THE NATIONAL ASSEMBLY
(Law N° 73/1 of 8 June 1973 : Standing Orders of the National Assembly as amended by : Law N° 89/13 of 28 July 1989; Law N° 92/004 of 14 August 1992; Law N°93/001 of 16 June 1993; Law N° 2002/005 of 2 December 2002; and Law No 2014/016 of 9 September 2014)
 
CHAPTER I : GENERAL PROVISIONS
Section 1: This law lays down the Standing Orders of the National Assembly.
Section 2: The Members of the National Assembly shall be known as "Members of the National     Assembly".
Section 3: (1) The term of office of Members of the National Assembly shall be 5 (five) years. It shall commence on the opening day of the statutory ordinary session following the parliamentary elections.
         (2) At the beginning of the legislative period, the National Assembly shall meet in a statutory ordinary session on the second Tuesday following the proclamation of the parliamentary election results by the Constitutional Council;
The National Assembly deliberated and adopted, at its plenary sitting held on Friday 13 April 2012, Bill No. 911/PJL/AN set out as follows:
[Download]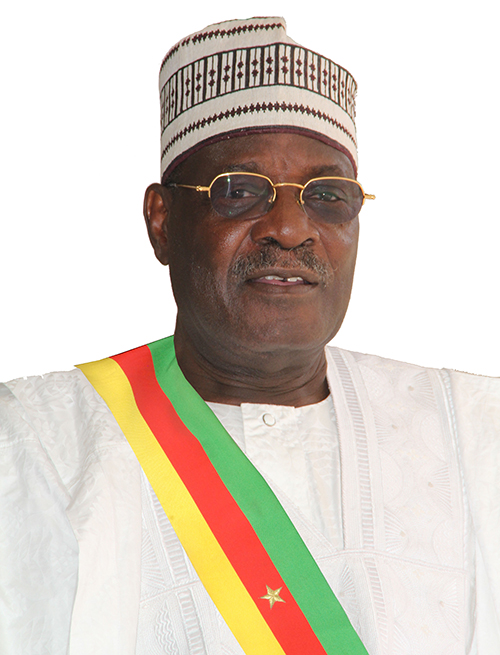 The website of the National Assembly is a technical instrument to support the parliamentary work that ...
Read more
Announcement of bills in plenary
Plenary sitting for adoption
Signing and forwarding of bills
Enactment by the President of the Republic
All adopted and promulgated laws to be download at www.assnat.cm. Specify your search criterial to find laws.